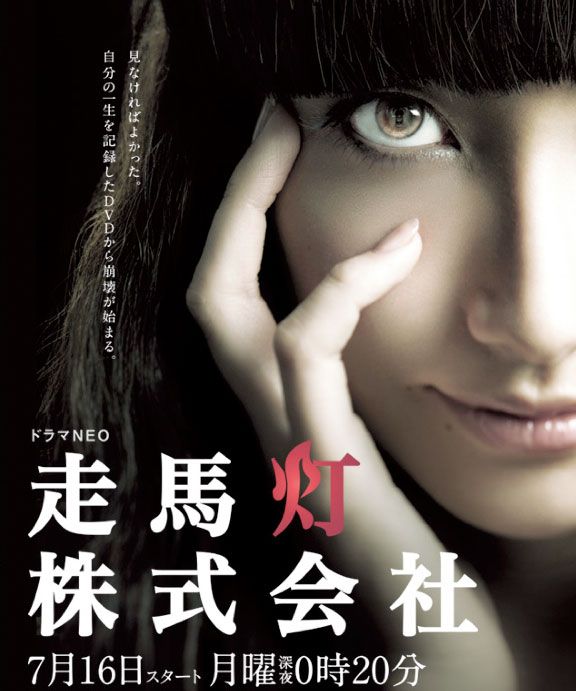 Official Website
www.tbs.co.jp/soumatou2012
Broadcast
Mondays, 12.20 – 12.59 a.m. from 16 July 2012
Station
TBS
Story
Seki Takahiro brings his girlfriend, Tachibana Yuko, who works in the same company, back to his family home to introduce to his mother, Hiroko. That night, he receives a phone call from his childhood friend, Miyamoto Keisuke. When Takahiro goes to meet him, he hears about a company called Soumato Corporation where DVD recordings of one's own life can be viewed. On his way home, Takahiro wanders to Soumato Corporation. Kaminuma, the guide, suddenly appears and hands him a DVD as she says, "Please reflect on your life to your heart's content". He watches it and get a shock. The fearsome image of his gentle mother who raised him single-handedlyhad been recorded. When faced with the truth, what would path would he choose?
Cast
* Kashii Yu as Kaminuma
* Kubota Masataka as Seki Takahiro
* Kajiwara Hikari as Tachibana Yuko
* Chiyo Shota as Miyamoto Keisuke
* Yokoyama Megumi as Seki Hiroko
* Kashiwabara Shuji as Tsutsumi Yuki
* Matsumoto Rio as Tsutsumi Riho
* Tejima Yu as Nakata Sayaka
* Iwasa Mayuko as Takigawa Rio
* Ishida Takuya as Koizumi Hayato
* Fujii Mina as Numata Shinobu
* Otoo Takuma as Takigawa Ryuhei
* Lily as Proprietress
* Yamanaka So as Yanai Kenji
* Mabuchi Erika as Yanai Megumi
* Miyata Sanae as Okishima Natsuko
* Watanabe Tetsu as Okishima Shozo
* Sato Eriko as Yukimura Shizuka
* Sato Hitomi as Kazama Misako
* Komura Yujiro as Doi Kazataka
All text copyright © jdramas.wordpress.com.