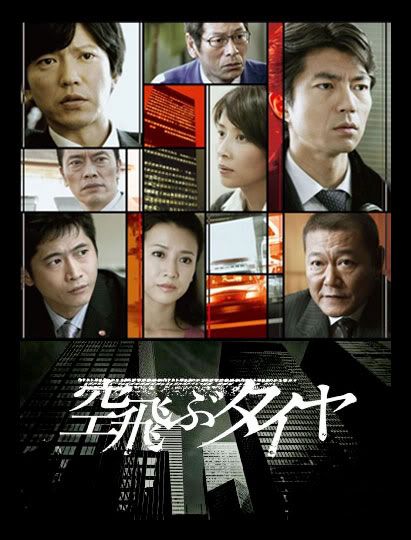 Kazuya and I will be subbing Soratobu Taiya, a WOWOW drama production which aired earlier this year in spring. Adapted from the original novel written by Ikeido Jun, the drama tells a gripping story of one man's relentless quest for the truth after the tire of a moving trailer truck comes off and kills a pedestrian.
As most of you who have been following this blog will know, I have a soft spot for WOWOW's productions as they have consistently raised the bar for drama quality, and Kazuya feels the same way too. So, we would like to share Soratobu Taiya with you.
Incidentally, this drama has won three awards: Best Drama at the National Association of Commercial Broadcasters Awards 2009, Best Drama at the 26th ATP Television Grand Prix, and Best Drama at the Tokyo Drama Awards.
More information on the drama is available here.
Find out more about our subbing projects here.